Main content
What is whitening?
Whitening is making the teeth look whiter. There are many causes for tooth discoloration. Nutrition and stimulants (e.g. coffee, red wine, smoking) and the teeth's natural ageing process are the most common ones. Certain conditions, accidents, and old filling materials can also lead to discoloration. At TAND150, we can whiten your teeth and molars effectively and carefully. We offer different whitening options with different products. If you are interested in whitening your teeth, we can discuss the most suitable option for you.
What are the results of whitening?
Most teeth can be whitened. However, the result very much depends on your dental condition, number of treatments, and the whitening method used. We are committed to giving you a realistic expectation of the end result and the time it will take to get there. Do keep in mind that we cannot predict these with certainty. On average, whitening results last around two years. Good personal dental hygiene and regular professional dental cleaning have a positive influence on the duration of the results.
Which products do we use?
Our professional whitening products contain an active component that releases oxygen ions during treatment. Our products are effective in the innermost past of the tooth where they decolorize unwanted pigments. They also contain the patented PF formula that strengthens teeth and protects them from tooth decay (caries). Moreover, our products are pH neutral and scientifically proven safe and harmless for the teeth.
What does whitening cost?
Whitening treatment costs depend on the chosen method and the number of treatments. These costs are generally not covered by insurance. Are you interested in whitening your teeth? Ask your practitioner for more information.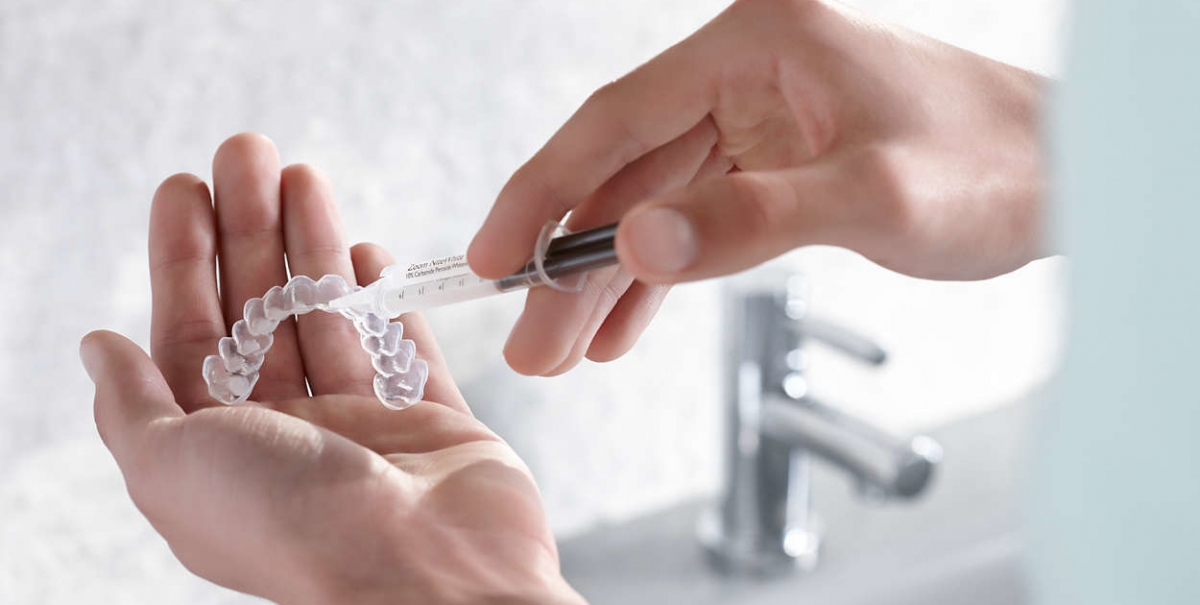 Meet our team
We like to get to know our patients. And we can imagine that you would like to get to know us. That is why we would like to introduce you to our team. Hover over a team member to read their slogan. Click on a team member to get to know them.